A Japanese treat
The delicacies of the Land of the Rising Sun for which you have all the ingredients. It will surely appeal to all lovers of sutlijaš and chestnut puree.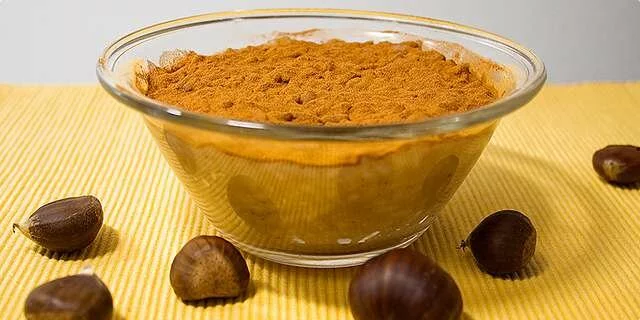 Preparation steps
Chop the cooked chestnuts into as small pieces as possible. Cook the chestnuts according to the cranberry recipe
Mix all the ingredients, add 2 cups of water and cook for 8-10 min. The mixture should be as thick as pudding.
Shake the cooked mixture in 8 small bowls and cool.
Serving
Finished chilled treat, sprinkle with pieces of chocolate, cinnamon and whipped cream.