A bump
A traditional dish that requires little time and is delicious ..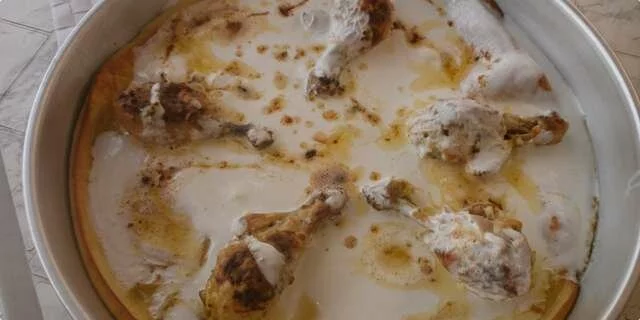 Preparation steps
Season the chicken with vegeta, pepper and a pinch of salt. Fry it on all sides. Put it in a greased baking dish.
Beat eggs, milk, flour, cream and a little baking powder ... add a little water if the mixture is a little thicker.
Pour the mixture over the meat and bake for about half an hour. Drizzle with cream and return to the oven to bake.
Baked, top with a little fried butter. In delight!