Rabbit with lemon
If you grow herbs yourself, here are suggestions on how to use it. Rosemary and thyme have an intense, recognizable scent, which in combination with lemon zest and garlic will raise rabbit meat to the level of Mediterranean cuisine.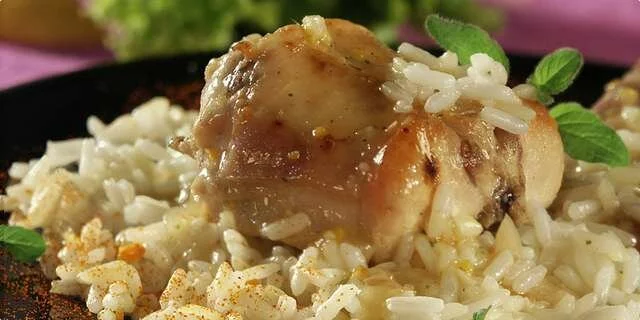 Preparation steps
Cut the rabbit into pieces, wash and dry.
Fry the meat in heated olive oil, add garlic, rosemary, thyme, lemon zest, Vegeta, salt, pepper, then pour in 200 ml of water and lemon juice.
Simmer covered over low heat for about 30 minutes, occasionally drizzling with water.
Serving
Serve the rabbit with cooked rice.
Advice
If you do not have fresh spices, replace them with dry ones (only in small quantities).