A branched branch of lilac
Vanilla, here's the promised bread recipe…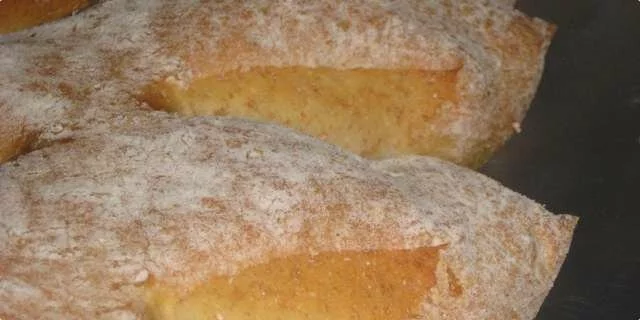 Preparation steps
Mix dry ingredients (flour, yeast, sugar, salt), room temperature in a bowl. Put butter and olive oil in 2 dcl of lukewarm water. Knead the dough first with this content and then continue to knead by adding milk as needed. Cover the vangle and leave in a warm place to rise.
Spread the dough on the work surface generously sprinkled with bran. Mix and shape into an oblong loaf. Leave for about ten minutes to rise again.
Lightly press the waist with your hands and then cut the scissors on the sides. Gently pull each arm from the top. Cover with a clean napkin and let the loaf come to an end.
In a preheated oven, place a baking tray with the loaf and bake until golden brown. Leave the baked loaf for 10 minutes before serving to cool.