A baguette my way
very simple and crunchy!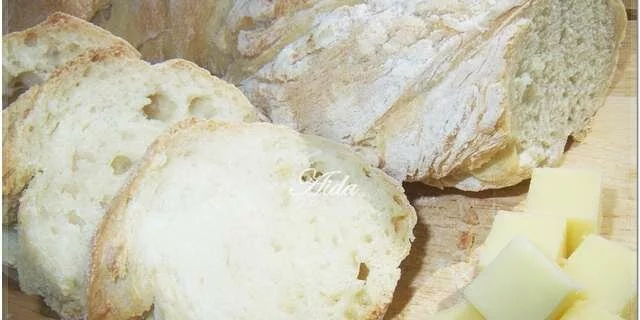 Preparation steps
Knead the dough with lukewarm water in which you have melted the germ and sugar.
Leave the dough to double.
Preheat the oven to 240 ° C. Cut the dough in half into 2 parts and form both into an oblong shape (baguette). Roll the dough 3-4 times as a spiral and place one next to the other on a baking sheet. Bake for 15 minutes. at 240 ° C, sprinkle a little water and bake for another 15 minutes. at 200 ° C.