3in1 cubes
choco, milk and look cubes were created at the request of my children, they drew how it looks and explained what taste they should have and here it is ...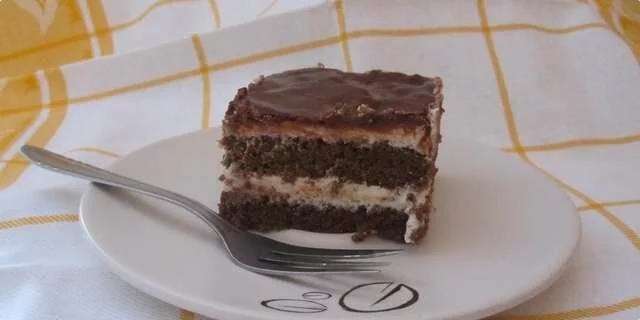 Preparation steps
Turn on the rernr at 200C and save 2 cups of inst.cafe. Crust: beat eggs and sugar, then add cocoa, flour and half a teaspoon of baking powder, hand out a large baking tray in a paper-lined oven and bake for about 10 minutes. Cut the finished crust in half so that you get 2 rectangular crusts, both pour a cup of coffee .
Filling: 500 ml of milk with 150 g of sugar and 3 tbsp.
Arrange: crust-half of the filling, crust-remaining filling and then cooled glaze on top.
Serving
The cubes should be refrigerated overnight before serving.