3D double star
Here is another decorative star. To make it you need a little patience, will, paper, scissors and glue!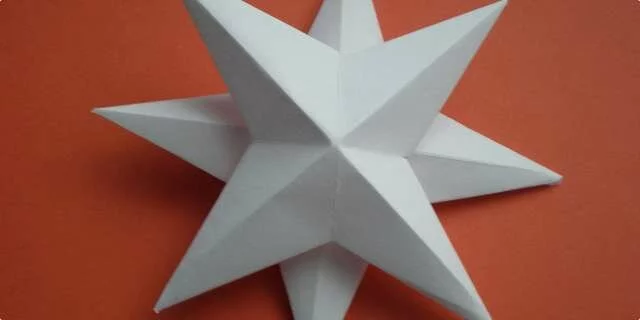 Preparation steps
Cut 2 squares of the same size out of paper!
Fold the paper in half and then again in half as in the picture!
Now fold the paper diagonally as in the picture!
Cut the paper in half on all four sides!
Bend the ends diagonally and glue. Make 4 tops. You are now done with the first star. So make another star!
Glue the stars to each other as in the picture!
Serving
I made the star out of white paper to make it look better. You choose the color and size you want!