3 minutes Brownie
This is so simple, without eggs, with the most common ingredients, and quickly done ... Dessert when my younger sister brought me, who doesn't really like to hang out in the kitchen. I found the recipe somewhere on the Internet, I searched here and I didn't come across one like this.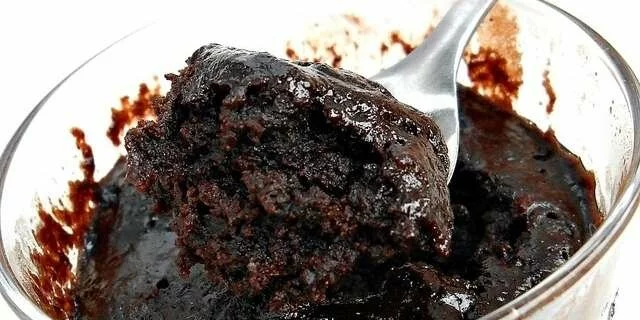 Preparation steps
Put all the ingredients in a glass and mix well to get a homogeneous mixture. You need minutes after that.
Then put in the microwave on the strongest (700-800W) for 1 minute and 30 seconds.
* Note: if you make in quite large glasses, you will have to increase the amount of oil and water - enough food, add a little water to approximately the same density as in the picture. Add half as much oil. The cake may not work if you add a little more water or a little so you don't have to worry. The only thing that matters is that there are no lumps.
-For those who do not have a microwave: Thank youAnniki7 for trying and baking in the oven and of course for such baking- she baked at 200Coko for about 20 minutes.