1 = 3
Adding to the base gives 3 different flavors. Because of the millet and amaranth which are good I included them all in the morning meal.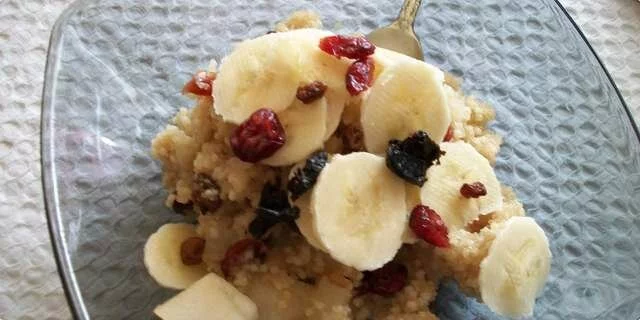 Preparation steps
Cook millet and amaranth, add diced apple, salt, raisins and cranberries on top of a knife. Cool, sprinkle with banana and fried almonds. You can also use chopped prunes (optional).
Mix the same mass into the porridge and pour over the orange and mandarin juice, or add 1 teaspoon of ginger aged in honey to the mixed porridge.