Zucchini stuffed with rice
A very quick and economical meal will reveal zucchini with an interesting and new taste.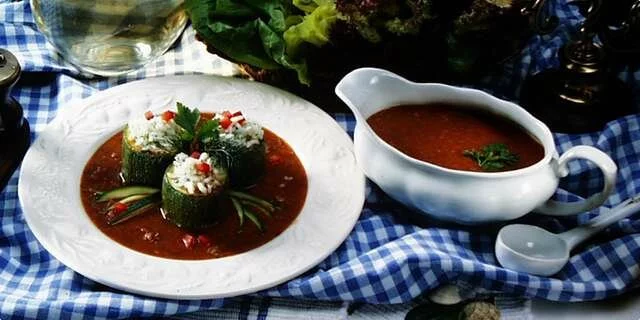 Preparation steps
Cut the zucchini into 6 cm long pieces, hollow them out and boil them briefly in a little water and drain.
Then fill them with boiled rice stuffing mixed with chopped parsley and parmesan.
Arrange them in a bowl, pour over the Fant bolognese sauce prepared according to the instructions and cook everything for a while until the zucchini are completely soft.
Add a little water if necessary.
Serving
Serve stuffed zucchini with mashed potatoes and seasonal salad.
Advice
To prepare Fant bolognese sauce you can use the water in which the zucchini was cooked.