Waffles with apples
According to the oldest records, the first consumer waffles were made in the 9th century in Belgium. Enrich ordinary "waffles" with wine and apples and enjoy your new favorite dessert.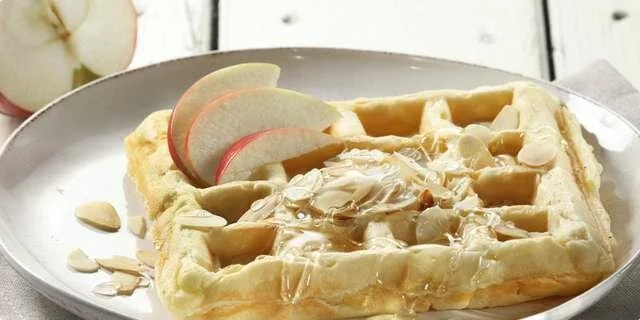 Preparation steps
Work the butter well at room temperature, mix in the eggs, sugar, wine and oil.
Add flour mixed with baking powder and salt and milk. Mix the mixture well and let it stand for 30 minutes.
Stir in grated apples mixed with rum sugar.
Place the mixture on a heated waffle maker, cover and bake for about 3 minutes (depending on the appliance).
Serving
Sprinkle the baked waffles with toasted almond flakes, pour over honey or caramel topping and serve.
Advice
You can also add a little cinnamon to the mixture. 8 waffles are obtained from the mixture.