Spinach the Chinese way
Anyone who hasn't tried spinach the Chinese way doesn't even know how many variations this vegetable can have. Before you throw yourself into reading the recipe, we'll whisper to you that sesame and ginger are added to the spinach. For everything else, consult the recipe.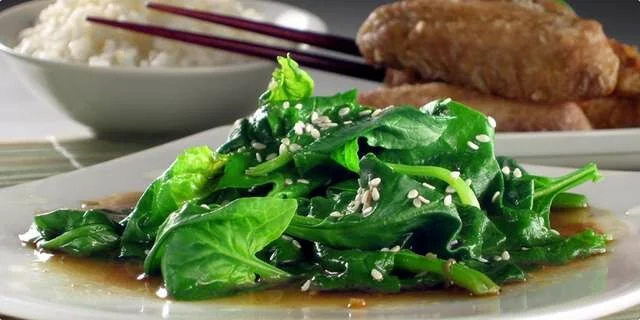 Preparation steps
Wash and dry the spinach leaves.
Put ginger and sesame seeds in a wok on a little heated oil. Fry them briefly (about half a minute), then add the spinach.
Fry everything together for about 1-2 minutes, then add the soy sauce, water and Vegeta.
Stir very briefly and finally add the sesame oil.
Serving
Serve spinach as a side dish with various meat dishes.
Advice
It is very important that the spinach is not cooked for a long time and that it stays al dente.