Minestrone with broccoli
The fine winter thick vegetable soup opens another door to the unjustly neglected broccoli.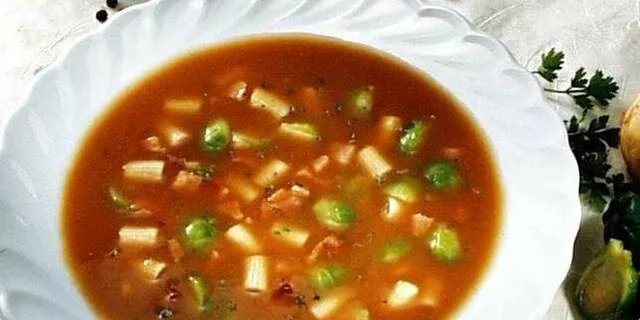 Preparation steps
Fry diced bacon in oil.
Add the broccoli cut into quarters and stir briefly.
Pour a liter of lukewarm water over everything and mix in the contents of the Minestrone soup bag.
Once it boils, cook for another 15 minutes on low heat.
Serving
Serve minestrone with Brussels sprouts in deep plates or cups.
Advice
Towards the end of cooking you can stir in 2 tablespoons of sour cream.