Hunting pot
To feast on fine hunting soup, you don't have to know anything at all about the hunting season and hunting schedule or carry a rifle. The most important thing is to let your imagination run wild!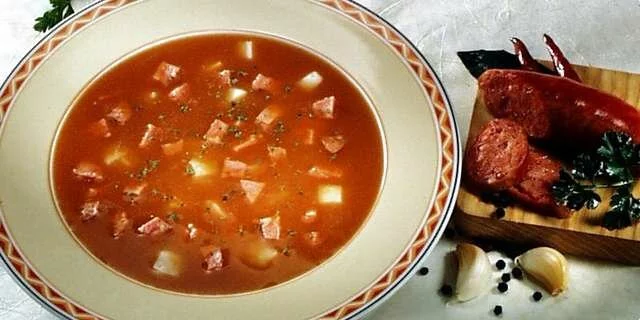 Preparation steps
Fry sausages and diced potatoes briefly in oil. Drizzle with a little water and simmer for about 10 minutes.
Pour a liter of lukewarm water, mix the contents of a bag of Hunting Soup, diced tomato and bay leaf.
When the soup boils, cook for another 8 minutes on low heat and finally sprinkle with chopped parsley.
Serving
Serve the hunting pot with homemade dark bread.
Advice
You can replace potatoes with white beets.