Ginger and carrot cream soup
Ginger is an ingredient that will make every dish special. By adding it to carrots and other quality foods, you will enjoy a high-quality and quality meal, and you may be looking for a plate more at the table.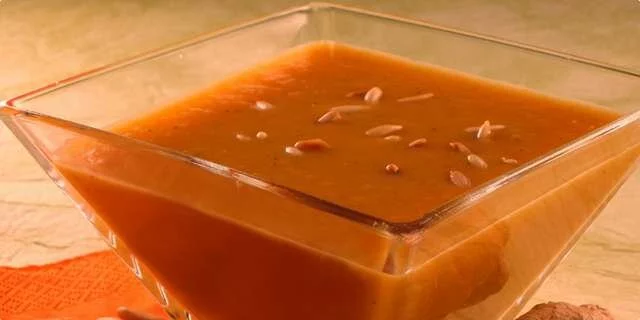 Preparation steps
Peel a squash, grate it and put it in boiling water.
Then add the vegetable cubes and ginger and cook for about 15 minutes.
Remove from the heat and strain the cooked vegetables together with the liquid, add the milk and let everything boil gently.
Finally add the olive oil and the pine nuts that you have briefly fried.
Serving
If desired, serve the cream soup with a tablespoon of sour cream.
Advice
Instead of pine nuts, you can add roasted almond flakes.