Cream soup with shrimp
If you are witty enough and you will not blush, you can serve this soup as your masterpiece for the most festive dinners. It's so delicious!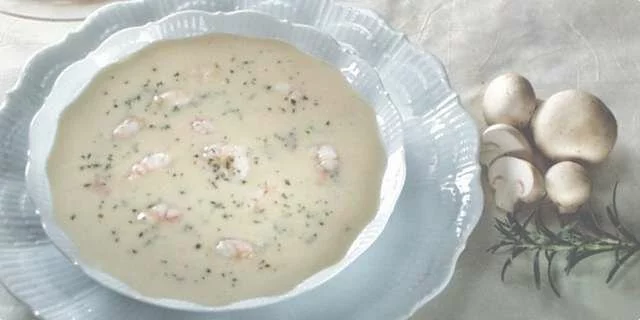 Preparation steps
Fry the shrimp tails in olive oil briefly, add 1 l of lukewarm water, mix in the contents of the bag of mushroom cream soup and mix gently.
When it boils, cook the soup for another ten minutes, then sprinkle with chopped parsley.
Serving
Serve the cream soup with shrimp with toasted bread in olive oil (crosttini).
Advice
You can also add shrimp directly to the soup without pre-sautéing.