Coastal salad
Olive oil and balsamic vinegar must go with the coastal salad. It wouldn't go without rocket, and it would be hard to imagine it without red chicory. If you use all the ingredients of organic origin, you are stung on Wednesday.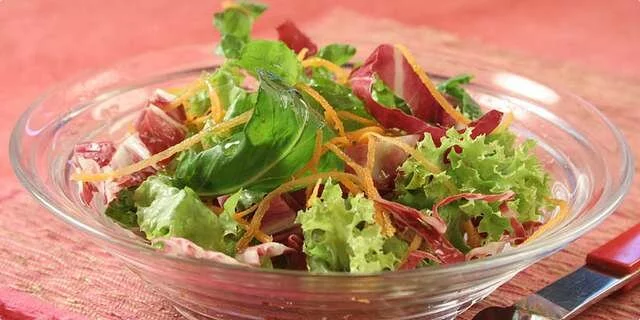 Preparation steps
Wash the lettuce and chicory and cut into strips.
Add the washed arugula, carrots and mix everything together.
Mix olive oil, wine vinegar, balsamic vinegar and salt and pour over the prepared salad.
Mix everything well.
Serving
Serve well chilled.
Advice
If the arugula leaves are large, tear them by hand into smaller ones.