Buhtle in my opinion
So far I have tried a couple of recipes for buns and I was not very satisfied. That prompted me to make "buns in my way" and here's an insight into what I got. Definitely the best of all I've tried. There is now version 2.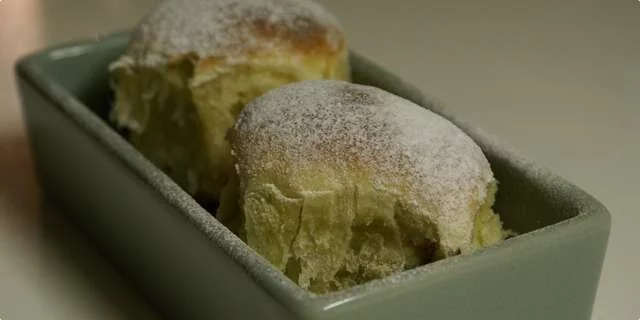 Preparation steps
Sift the flour and add the yeast to it, which should be whipped with 1dcl of warm milk and a teaspoon of sugar and left to rise. Melt the butter and heat the milk to be lukewarm and both add flour. Knead well until the dough becomes a smooth ball and leave it warm to soak.
Take balls (about 10 of them fall out) from the fermented dough and fill them with 2 teaspoons of jam and join them at the ends. Arrange them in a circle and let them rise for another 10 minutes.
Bake at 180 ° C for 20-30 minutes. Sprinkle the finished product immediately with powdered sugar.
The difference between the first and the second way is in the sugar and eggs, but also in the fact that the flour is added a little, or through mixing, add the flour until you get a smooth dough.
Serving
Serve with warm strawberry-vanilla tea. Here are two separate In the picture with the recipe are buhtle another way.