Bread soup
Don't let the name fool you that this is a completely monotonous soup. Plums, lemon and orange jam have been added to this Icelandic variant, so the taste must be truly unexpected.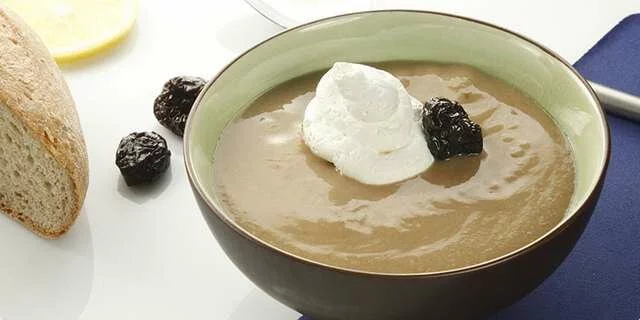 Preparation steps
Put the bread in a pot, pour water over it and let it stand for about 15 minutes.
Chop in an electric chopper or stick mixer so that the mixture is completely liquid.
Place on the stove and cook on low heat for 1 hour, stirring occasionally.
In the soup add the plums that you have cut into smaller pieces, lemon sliced ​​into slices, orange jam, sugar, mix well and cook for another 10 minutes.
Serving
Before serving, remove the lemon slices and serve the warm soup with whipped sweet cream.
Advice
If you use a few days old bread, let it soak a little longer.