Barley soup
Nutritious, almost medicinal soup of barley and root vegetables is irreplaceable in the winter because this cereal is known for its "warming effect" which is felt! And it is also good that it helps maintain an ideal weight!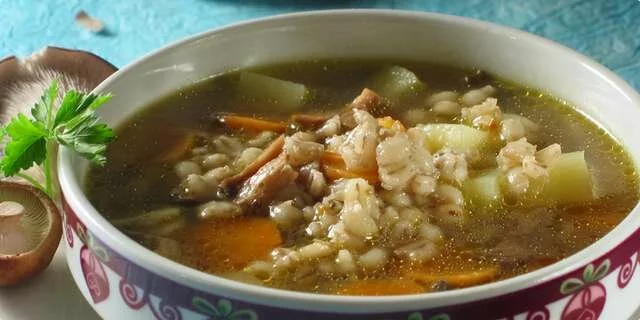 Preparation steps
Pour the barley porridge into boiling salted water, stir and cook until the porridge softens (about 30 minutes) and drain.
Fry sliced ​​root vegetables in oil, then diced potatoes and cleaned whole onion.
Drizzle with 300 ml of water and cook on low heat for 15 minutes. At the end of cooking, remove the onion.
Soak the dried mushrooms in cold water and let them stand for 10 minutes.
Drain the porcini mushrooms, cut into smaller pieces and add to the soup along with the cooked barley and Vegeta.
Pour a liter of hot water over everything and continue to cook for another 15 minutes.
Serving
Serve the soup warm sprinkled with parsley and pepper.
Advice
If desired, you can add 100 g of sliced ​​champignons to the soup.