... and poppy seed noodles ...
Everyone knows Djolet's refrain. And not only in the song, and in everyday life a favorite antique dish, especially with homemade noodles.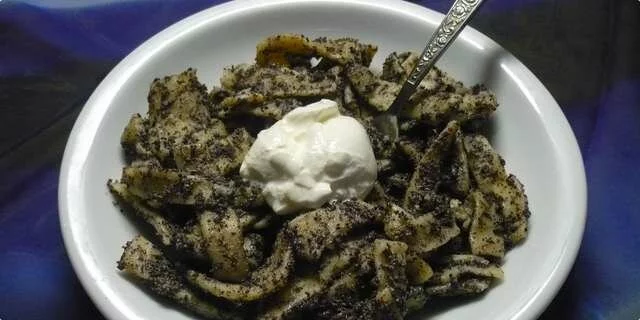 Preparation steps
Pour flour into a bowl, add salt, add egg, and add water gradually, as needed. You can change the amount of flour as needed. Knead a harder dough.
Roll out the dough as thin as possible and cut it into strips with a knife.
Arrange 3-4 strips on top of each other (flour well beforehand so that it does not stick) and cut the noodles to a width of about 1 cm with a knife.
Cook the noodles in a larger amount of salted water and drain.
Pour into a bowl in which we will serve, mix in 100 g of ground poppy seeds and 2 tablespoons of honey (sugar can also be used). You can change the amount.
Serving
For a creamier pleasure, serve with sour cream!