Alloy nettle soup
Spring is the time when we should take advantage of the benefits that nature offers us. So go for a walk, pick young nettles and prepare a delicious cream soup that will be hard to resist.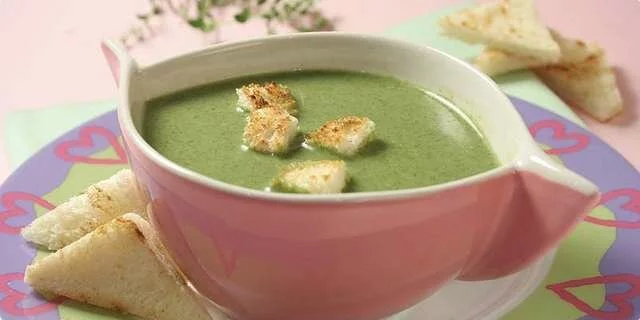 Preparation steps
Clean the nettle, pour boiling salted water over it, boil it briefly and then chop it in an electric chopper.
Fry the flour in heated oil and butter, add the crushed garlic, chopped nettle soup, and cook for about 5 minutes.
Add grated nutmeg, pepper and 50 ml of milk.
Mix the remaining milk with the egg yolk and add to the soup while stirring constantly.
Cook for a few more minutes.
Serving
Serve with toasted bread cubes.
Advice
This hearty nettle soup is an excellent source of vitamins and minerals necessary in the spring, after a long winter period. It is especially rich in iron and vitamin C.