AB Smoothie
Or avocado banana smoothie! To me one of the best, I really love that combination!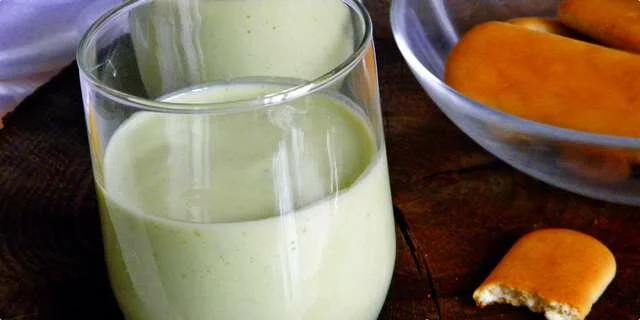 Preparation steps
Peel a banana and avocado, slice them and place them in a tall, narrow bowl in which to mix the smoothie. Add milk, yogurt, honey and mix with a stick mixer. Try it, then add more honey if needed, if it's not sweet enough.
Serving
If you want this smoothie in a chocolate variant, add 1 teaspoon of bitter or sweetened cocoa, or a cube-two of melted chocolate.