A black man in a dress
For those who do not know it, here is this recipe that I took from the book, and for those who know it, let them repeat it at the first opportunity. classic kuglof, it's a bit like mud cakes, but again it doesn't spill so much. Try it and you won't regret it !!!!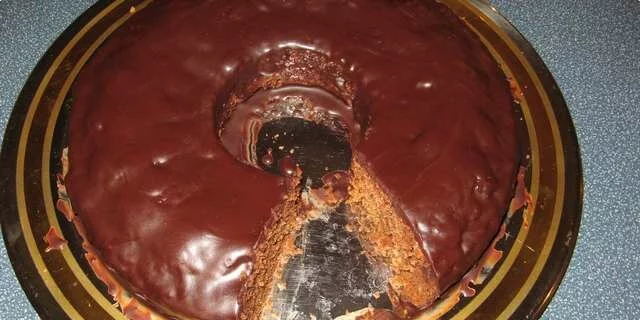 Preparation steps
Whisk together the margarine, sugar, vanilla, melted chocolate and egg yolks. Add sifted flour, pzp, almonds, chopped chocolate, milk and mix. Lightly stir in the egg whites with a food processor. Pour into a greased and floured 16 cm bowl which has a kuglof insert or some venison loin mold, and can also have a medium baking sheet that you already have and bake for 35-45 minutes at 180.
melt the chocolate and margarine on a steamer, cool it a bit and when it starts to squeeze, pour it over the cooled cake.
Serving
Serve with whipped sweet cream.