A bird's nest
Another ball ... Coconut, tender ...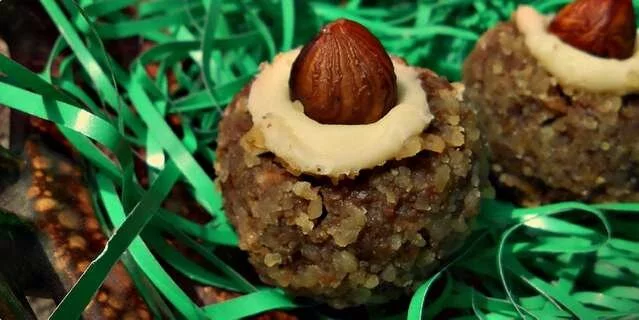 Preparation steps
Sprinkle sugar with water, add margarine and cooking chocolate. When melted, remove from heat and add plasma and coconut. When the mixture has cooled, make balls. Make indentations with your finger and fill the indentation with white Eurocream on each ball.
Serving
If desired, place the whole hazelnut in each ball over the white Euro cream.