A bird of paradise
A cake that is made for every birthday and all occasions :)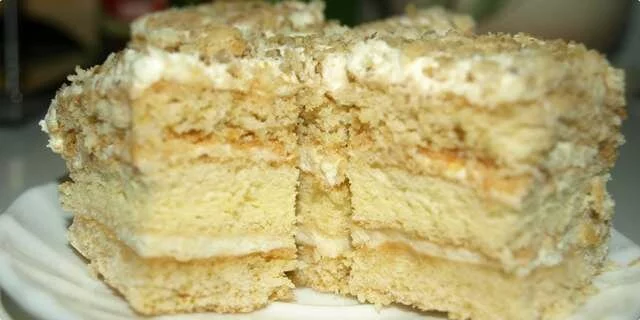 Preparation steps
Knead the dough. Divide into two parts and bake on the back of the baking sheet for about 15 minutes, both crusts at 180 degrees.
Separately whisk the egg, sugar and flour patisserie and bake for about 15 minutes at 220 degrees.
Milk, flour and vanilla sugar are steamed, and margarine mixed with powdered sugar is added to the cold.
Sorting: honey-fil-crust-patispan-fil-honey-fil-crust and over sprinkle with ground walnuts.