3 peppers with 3 cheeses
Pepper is the queen we adore. That's why I added cheese to it in which we drown…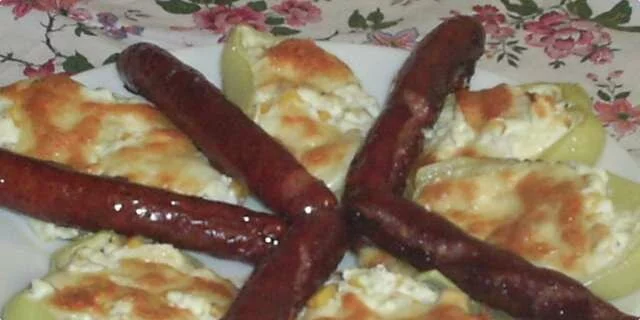 Preparation steps
Turn on the oven at 200 ° C.
Wash the peppers and cut them in half. Mix abc cheese with corn and cream. Add diced feta cheese and squeeze the onion.
Fill the halves of the peppers with this mixture and grate the mozzarella on top.
Bake 15 min. and then turn for another 5 minutes to bake just up until it catches a nice golden crust.
Serving
Serve with grilled sausages that you can bake together with peppers and with a fresh green salad.