2 ingredient cookies / biscuits of only two ingredients
Healthy cookies of only two ingredients. Plus the mix ins of your cookies. The source of these wonderful cookies is Theburlapbag.com. Author: lifepressmagazin. I didn't believe that we could make delicious healthiest cookies from two ingredients and that it was the fastest and easiest to prepare. Something healthy and sweet that we can best prepare for the youngest and for us adults when our sugar drops and when we want something sweet, we can't do anything better for ourselves to replace a healthier version of cookies instead of unhealthy with a lot of margarine, fat and sugar. Plus ideal for those who can't stand eggs and for those who are on a diet. If we add chocolates with a higher percentage of cocoa, it is known that chocolate contributes to health, including other healthy additives (nuts, cranberries, raisins ...... Plus).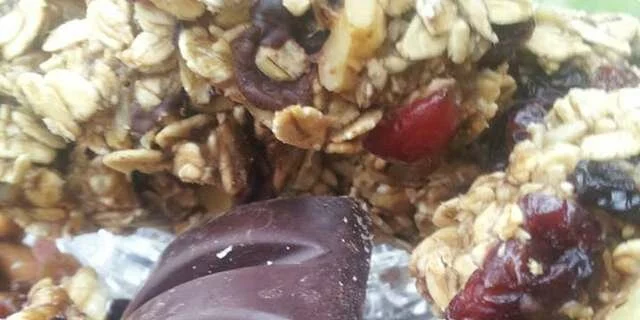 Preparation steps
Mash the bananas, and mix them with the oatmeal, then add the pieces of your favorite chocolate, raisins, coarsely chopped walnuts, cinnamon, cranberries or as desired.
Since bananas are different sizes and the exact measure cannot be determined, if the mixture is too liquid and you cannot shape the biscuits, add more oatmeal.
Bake the biscuits in a preheated oven at 160 degrees for about 15 minutes.