2 in 1 cake
Easy to prepare, very generous and very, very tasty !!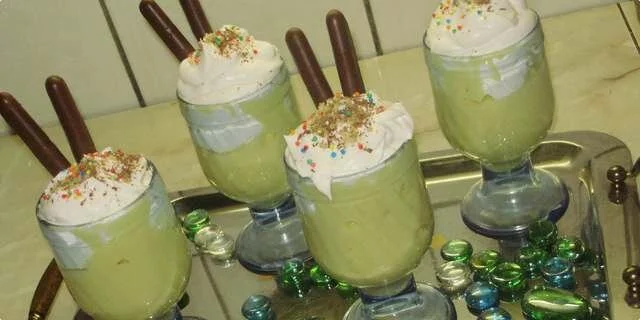 Preparation steps
Beat eggs and sugar together until it rises and becomes frothy. Add pudding powder and flour.
Mix water and milk. Then add the vanilla pod and bring to the boil.
When it boils, take out the vanilla pod and add the egg and flour mixture. Stir constantly until thickened. Remove from heat and allow to cool.
Whisk the margarine and add to the cooled cream. Serve in a glass well chilled with the addition of whipped cream. You can decorate with chocolate or colorful crumbs, ground walnuts, hazelnuts….
Serving
This cream "fits" well and easily into the cake: Arrange biscuits or petit biscuits in a baking pan. Sprinkle them with milk, coffee…. Put cream, whipped cream on it and cool well.