100. Mak cake
Jubilee hundredth recipe, so let this cake be, and considering that in moments like this I leave the choice to my loved ones, this is the choice of my daughter who loves both poppy seeds and cheese.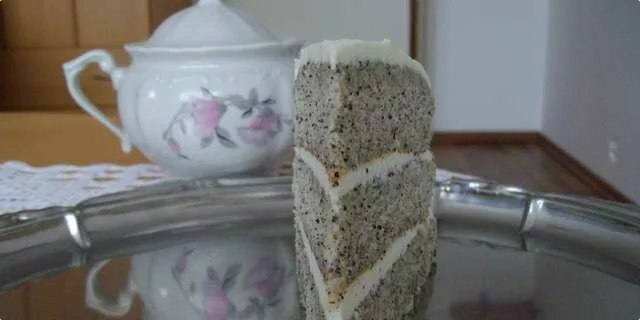 Preparation steps
Mix the frothy margarine, add the sugar and little by little all the other ingredients.
Divide into three parts and bake in a cake tin each part separately at 180 degrees for about 15 mins.
For the cream, mix all the ingredients and divide into three parts and coat the cake.