1 tbsp
1 tablespoon of snow, 1 tablespoon of Velebit wild rose, 1 tablespoon of swiss cream and one tablespoon of meadow poppy, so for every generation that has its own morals and eats with its own spoon!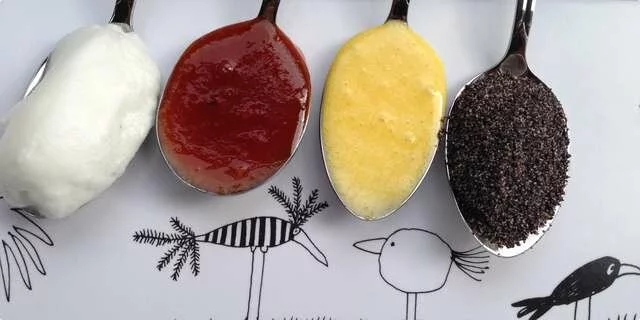 Preparation steps
Separate the egg yolk from the egg white. Add sugar, baking powder, vanilla sugar, butter, and grated rind of one lemon to the egg yolk. Mix well. Make snow from egg whites, then add ground poppy seeds. Combine both mixtures and place in the desired baking tin. Bake 35 minutes at 180 degrees.
Melt the chocolate in a steamer, add one tablespoon of butter, one tablespoon of powdered sugar, and 3 tablespoons of milk.
Coat with chocolate, and add a small spoonful of rosehip jam on top.