007 cake
A test of the taste of a cake for a friend, the instructions were like chocolate but something with jam, so let's say let's try it and see how the two get along;)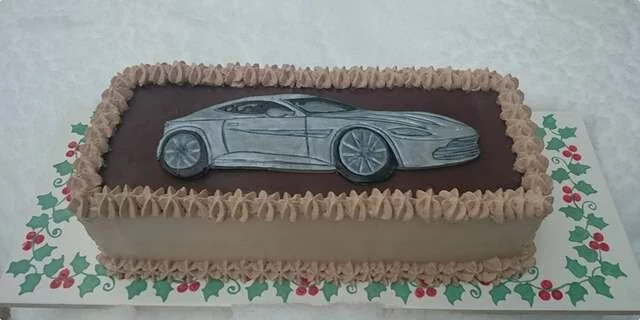 Preparation steps
For the biscuit, mix flour, baking powder and cocoa. Whisk the eggs with sugar and oil until they become finely foamy, then mix the dry ingredients into them. Pour the mixture into a baking pan (for me it is the biggest one I got with an oven approx. 30 * 36). Bake the biscuit at 200 degrees for about 15-20 minutes depending on your oven, try the test with a toothpick when it's done.
Stir the thickener with the sugar into a little milk, and bring the rest of the milk to a boil and cook the thickener until you get a thick mass. crust and put to cool. When the cream has cooled, mix in the firmly whipped sweet cream and combine everything well.
Before we finish the first cream, we mean to the step when we would put sweet cream in the cold cream, prepare the jam filling. the filling thickens it is ready for filling. You can cool it for a few minutes
Cut the cooled biscuit into three strips and start filling. You can soak the biscuits a little with milk or rum as you like, I like them juicy, so I soak them all :). chocolate cream and biscuit. jam filling and again chocolate cream and the final layer of biscuits.