Yogurt and cherry cake
Generations and generations of children have grown up on a practical and quick yogurt cake.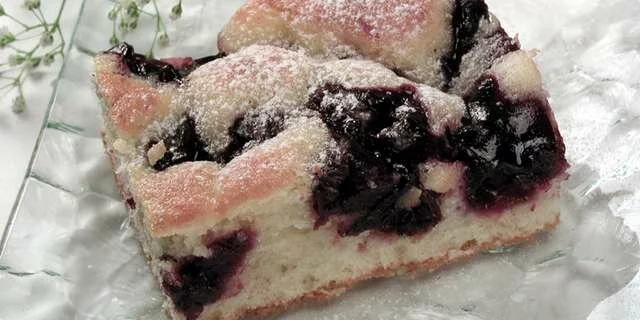 Preparation steps
In a deep bowl, whisk together the eggs, sugar and vanilla sugar.
Then mix in yogurt, flour mixed with baking powder and oil.
Pour the prepared mixture into a greased and floured pan (35 × 20 cm) and bake in a preheated oven at 180 ° C for about 15 minutes.
Remove the pan from the oven and spread the cherry filling over the dough. Return it to the oven and continue baking for another 15 minutes.
Serving
Cool the baked cake well and sprinkle with powdered sugar before serving.
Advice
If desired, you can add a little grated orange or lemon zest to the dough.