Wicked pumpkin soup
It is not easy to be scary, but you can prepare a wicked soup even if you are not perfectly wicked, because the best dishes are prepared by those with the most love.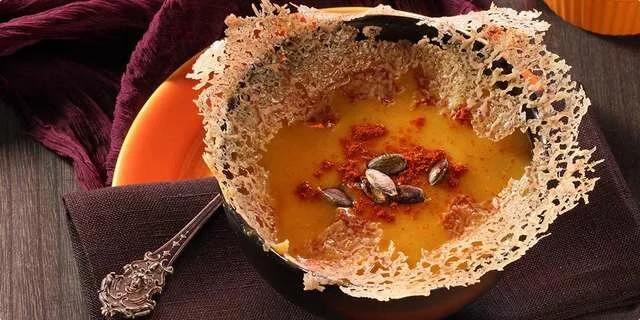 Preparation steps
Dip the contents of the bag into 750 ml of cold water. Stir with a whisk until the soup is done. Add curry and chilli.
Cook over low heat for 5 minutes, stirring.
Mix pumpkin oil with grano padana and form a grid on baking paper. Heat gently to melt the cheese.
Serving
When the cheese has cooled and hardened, place the net over the soup and serve.
Advice
You can sprinkle pumpkin soup with chilli and toasted pumpkin seeds for a "scarier" look.