Pumpkin dessert
If you intend to go to Brazil, you will have the opportunity to taste crocodile meat, eat feijoade, chouriço, farofe and other exciting Brazilian dishes. And you who stay, for comfort, sweeten yourself with boiled pumpkin puree with sweet cream.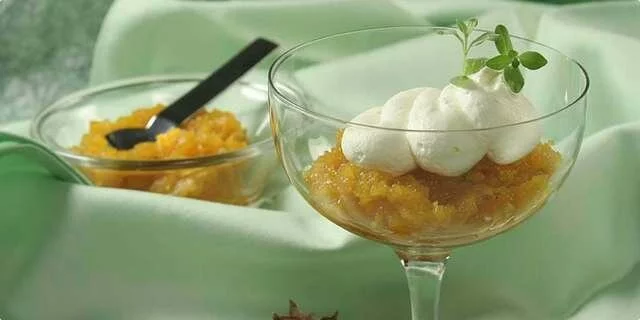 Preparation steps
Put the pumpkin, sugar and anise in a shallow bowl, add water and bring to the boil.
When the contents start to boil, add the ginger and cook over low heat until you get a thick mixture.
Serving
Arrange the cooked pumpkin puree in serving bowls, cool and serve with whipped sweet cream.
Advice
You can also add fruit liqueur or rum to pumpkin puree.