Mixed salad with endive
Take advantage of the unusual texture and interesting taste of endive to create a colorful, super healthy salad! The slightly bitter taste of this salad has a detoxifying effect, and its taste is very well matched by the garlic dressing.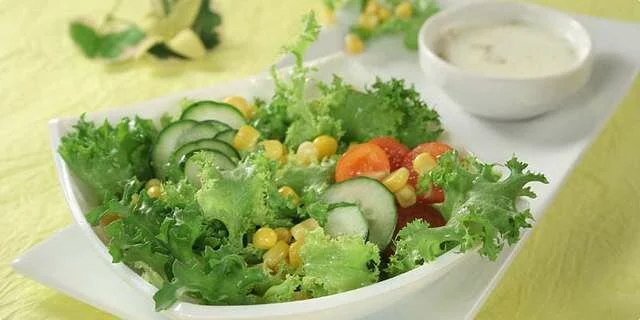 Preparation steps
Drain the cleaned endive well and cut it into wider noodles.
Place the prepared salad in a deeper bowl, add the sliced ​​tomatoes and sliced ​​cucumbers.
Stir in the sweet corn and mix everything lightly.
For the salad dressing, add the crushed garlic, and pepper to the liquid yogurt.
Serving
Serve the prepared salad with yogurt topping.
Advice
You can also prepare the topping a couple of hours earlier, so cool it well.