Merry summer tea
If you omit rum from the recipe for a refreshing tea drink, it can become an awakening morning drink, and with the addition of 1-2 tablespoons of white rum and decorated with slices of orange, it will cheer you up and relax in the evening.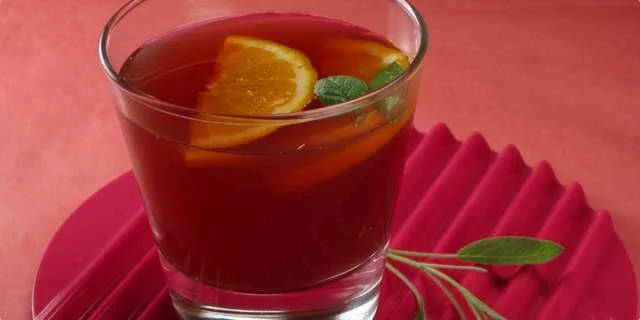 Preparation steps
Pour hot water over the tea bags and cover.
After 5 minutes, remove the bags, add the sugar, orange juice and rum, then cool the tea well.
Serving
Serve the drink with slices of orange in appropriate glasses.
Advice
This combination of teas tastes great in the morning, but then omit the rum.