Lentil and ham salad
In addition to soup and sauce, lentils are usually prepared for a variety of salads, which can be a side dish with meat or a stand-alone dish.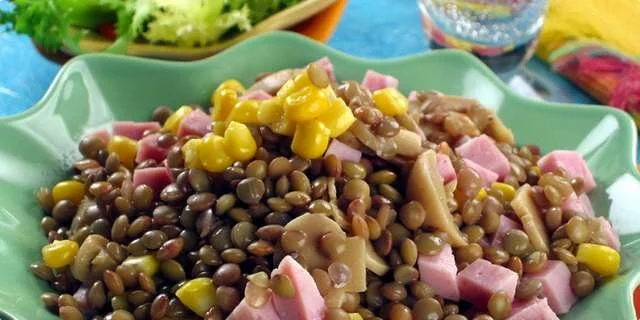 Preparation steps
Soak the washed and cleaned lentils in cold water for 2 hours, then boil it in the same but salted water. Drain and cool.
Cut the ham into cubes and drain the mushrooms.
Mix lentils, ham and mushrooms, add chopped garlic, salt, pepper, oil and vinegar.
Mix everything well and cool.
Serving
Serve the salad as a stand-alone meal or with roasting.
Advice
If desired, add diced tomatoes and peppers.