Homemade orange syrup
Orange lifts the mood and encourages activity. If we also get enough vitamins C and A in the form of juice, the day can't start better. You can also use it in the preparation of various cocktails or as an addition to tea.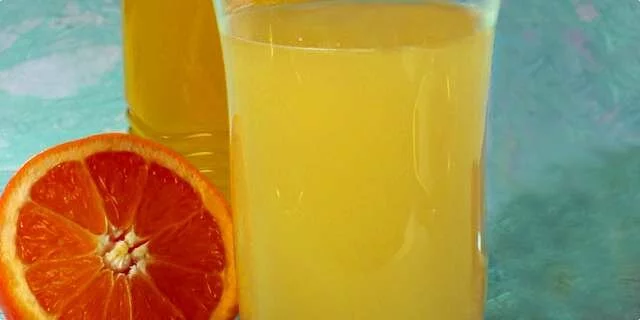 Preparation steps
Wash the oranges well, drain the juice and grate the peel. Pour water over the grated crust and let it stand in a cool place for 24 hours. Also leave the orange juice in a cool place.
The next day, strain the grated orange peel through a thick gauze.
Add sugar to the drained liquid, stirring constantly until dissolved. Then mix in the orange and lemon juice and citric acid.
Mix everything well and dissolve the juice in prepared bottles that you have previously boiled.
Serving
Serve the juice by diluting 50 ml of juice with 200 ml of water and, if you wish, add a slice of orange or ice cubes in summer.
Advice
Stir in the citric acid and lemon juice after adding the sugar as this will dissolve the sugar sooner.