Grilled salmon
A refined delicacy such as salmon does not need exotic spices or long-term pre-treats to be proudly brought to the table. Coated with tomato and lemon juice, simply fry it and serve with vegetables.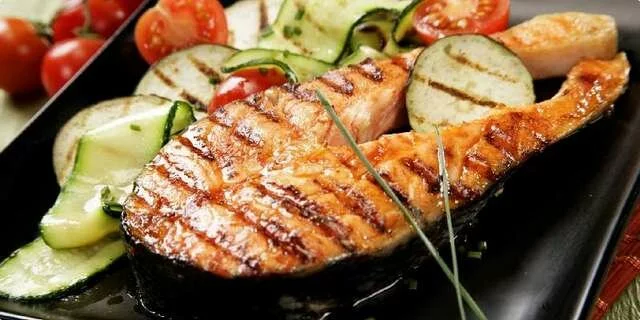 Preparation steps
Wash, dry and salt the salmon steaks.
Coat each steak on both sides with tomato concentrate and drizzle with lemon juice. Leave in a cool place for half an hour.
Bake the prepared steaks on a grill pan.
Wash the vegetables, cut them into slices and also fry them on a grill pan.
Advice
Bake the small tomatoes whole.