Green salad
A light green salad goes well with almost any main dish. The main ingredient, different types of salad, choose according to the season. Instead of the classic oil and vinegar topping, spice it up with a refreshing combination with lemon juice.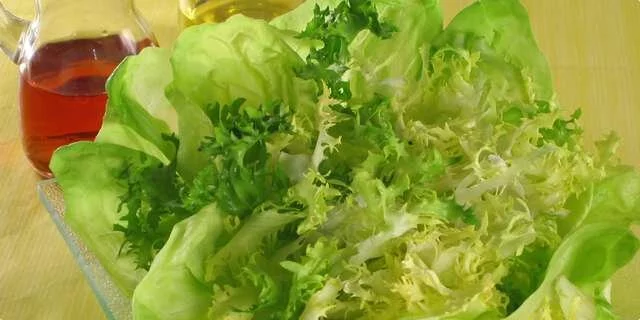 Preparation steps
Wash the salad and cut off the thickened part. Cut it into thicker noodles and place in a serving bowl.
Mix the oil with the lemon juice and Vegeta. Pour the mixture over the prepared salad.
Serving
Stir the salad lightly and serve.
Advice
Drain the salad well, cut into noodles and season with salad dressing just before serving.