Gratinated corn
If you like Mexican or South American cuisine, you can also add some hot peppers, hot peppers or chili peppers to this dish. You will be surprised!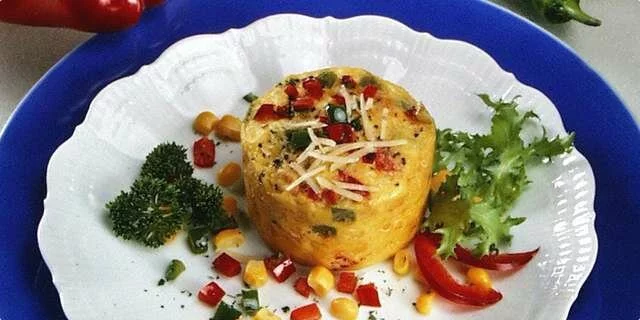 Preparation steps
Saute chopped onion and diced paprika in heated oil. Add the crushed garlic, corn, tabasco, Vegeta, mix everything together, stir briefly and cool.
Whisk the eggs, add a little salt and pepper, add flour and mix the mass into the stewed vegetables.
Mix everything lightly and place in a suitable refractory dish greased with butter. Bake in an oven preheated to 220 ° C for 15 minutes.
Serving
Serve the gratinated corn warm as a stand-alone meal with a salad of your choice.
Advice
You can bake the stuffing mixture in smaller refractory bowls.