Frappe with melon and cottage cheese
When you want a fruit refreshment in the early morning, activate the electric chopper and grind a fine, hearty melon and cottage cheese frappe. Sensual-scented melon sails are almost irreplaceable in season!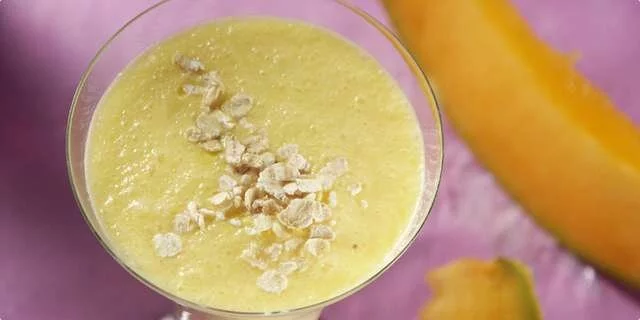 Preparation steps
Slice the melon and place in an electric chopper.
Add lemon juice, fresh cow's cheese, milk and vanilla sugar, and chop everything well.
When you get a smooth mass, turn off the chopper and lightly stir in the whipping cream and oatmeal.
Serving
Pour the drink into tall glasses and serve.
Advice
Instead of oatmeal, you can mix in any ground flakes.