Diplomat sandwiches
You will achieve the best effect with diplomat sandwiches if you prepare them the day before and let them stand in the fridge. Then the flavors will permeate better. And does anyone know why they are called diplomats and what they have to do with diplomacy?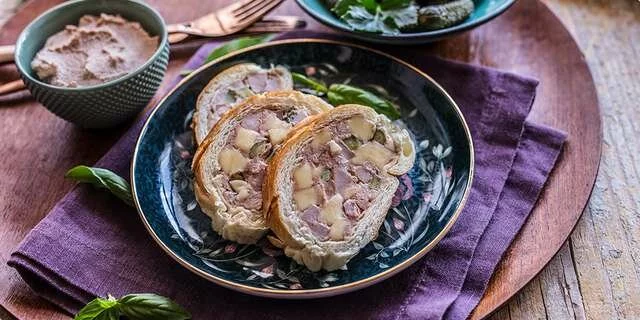 Preparation steps
Cut off the ends of the bread and carve out the soft part using a wooden spoon.
Cut the cheese and ham into cubes.
Mix the pate, cheese, ham, cucumbers and pepper well into a homogeneous mixture.
Fill the prepared bread with the prepared mixture and leave it in the fridge for at least two hours.
Serving
Well chilled, cut into slices and serve.
Advice
These delicious sandwiches are best prepared the day before, the flavors will be better absorbed.