Cucumber salad with yogurt
"Dressed" in sour cream and yogurt, cucumbers will prove to be a good choice for a refreshing salad. This salad, both in color and freshness of taste, really goes well with a summer barbecue.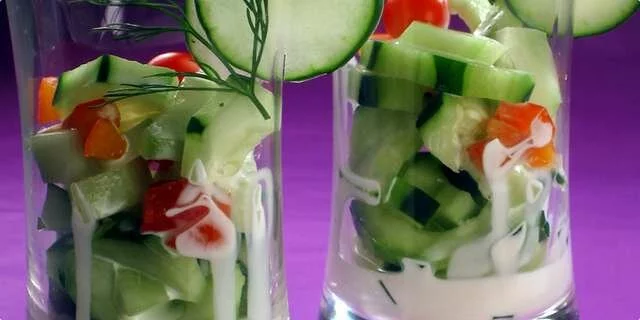 Preparation steps
Cut the cucumbers lengthwise, clean them of seeds and cut them into thin slices. Salt them, pepper and add the garlic.
Mix the cream, yogurt and salt and pour over the cucumbers.
Stir well and garnish with ground red pepper.
Serving
Serve the salad immediately, as a cold appetizer or salad.
Advice
If the cucumbers are larger, salt them and drain the liquid, then prepare further according to the recipe.