Cream of yellow pumpkin soup
Pumpkin soup recipes are increasingly in demand, and the success of the dish of course depends on the quality of the water with which the soup is prepared. You can serve the soup with toasted bread cubes or with cornflakes.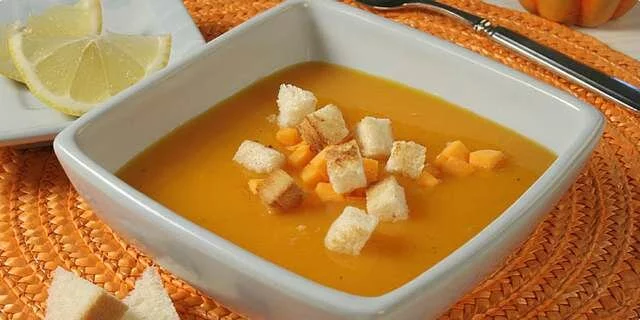 Preparation steps
Fry the finely chopped onion in the heated oil, add the pumpkin, a little water and simmer for ten minutes until the pumpkin is soft.
Strain everything, add the rest of the water, add salt and bring to the boil.
Serving
Serve with toasted bread cubes.
Advice
Instead of bread cubes, you can also add cornflakes.