Cream of asparagus soup
The double-trendy asparagus soup will be excellent with tops of canned, and even more freshly prepared - either grown or wild asparagus.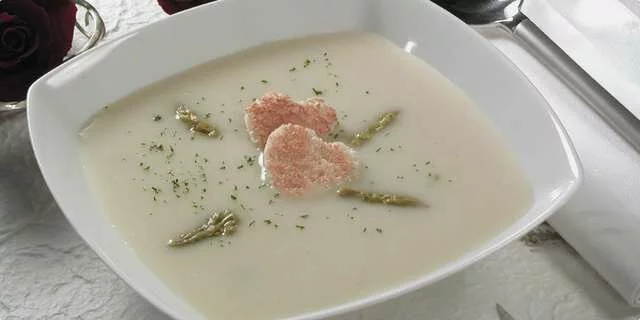 Preparation steps
Dilute the contents of the bag Asparagus cream soup in water and stir with a whisk until the soup boils.
Cook over low heat for 5 minutes in a half-covered pan and stir occasionally.
Then add 100 ml of milk, stir and let the soup boil.
Sprinkle the cooked soup with chopped parsley.
Serving
Garnish the asparagus cream soup with the tops of the asparagus from the jar and serve with toasted bread.
Advice
You can further enrich the soup with cream mixed with egg yolk.