Chocolate mousse
Mousses or mousses, not only sweet but also salty, were made in the richest houses for the needs of hors d'oeuvre, entrée, or as lovely little snacks.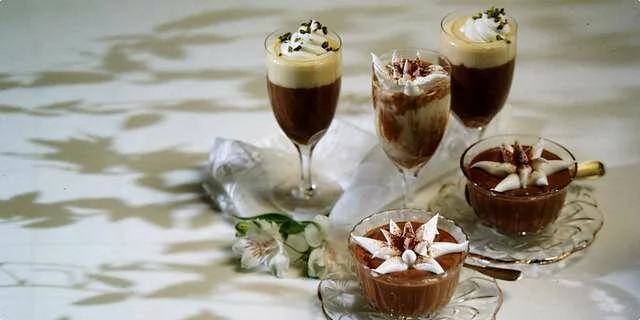 Preparation steps
Melt the butter and chocolate and add the milk chocolate. Then add 5 egg yolks (previously mixed) and finally coffee and cognac. Steam everything briefly.
Place the bowl with the contents in a bowl of cold water and, while stirring, cool so that the foam is lukewarm.
Add the whipped cream 5+ and lightly stir in the egg whites.
Serving
Cool the mousse in the refrigerator and decorate with whipped cream 5+ .
Advice
You can also make such a foam from white cooking chocolate.