Broccoli with garlic
One of the oldest cabbages proved to be so healthy that they started making medicinal drinks from it, but fortunately not completely simple dishes such as cream soup or simply cooked flowers were skipped.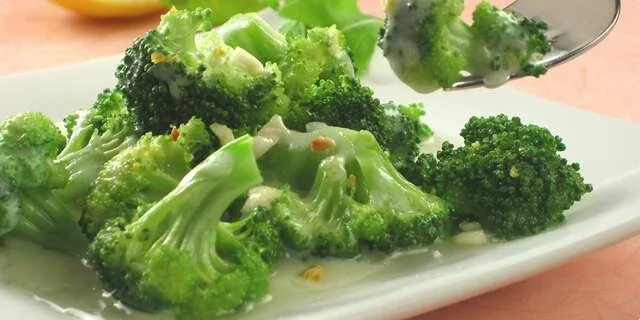 Preparation steps
Peel a squash, grate it and cut it into small pieces.
Blanch it in boiling salted water, to which you have added 2 tablespoons of oil, then drain it.
In a skillet with a thicker bottom, heat the remaining oil, add the broccoli, sprinkle with and fry briefly.
Mixwater,corn starch and ginger and add to broccoli. Shake the pan a little, boil everything briefly and stir in the chopped garlic, and if necessary add a little more water.
Serving
You can serve broccoli with garlic with boiled or roasted fish.
Advice
Broccoli flowers will retain their beautiful color after blanching if you drain them and put them in ice-cold water.