A refreshing apple
Cool off the hot summer days by sipping somewhere in the shade a refreshing apple cocktail whose little secret is hidden in the addition of aromatic mint. Cheers!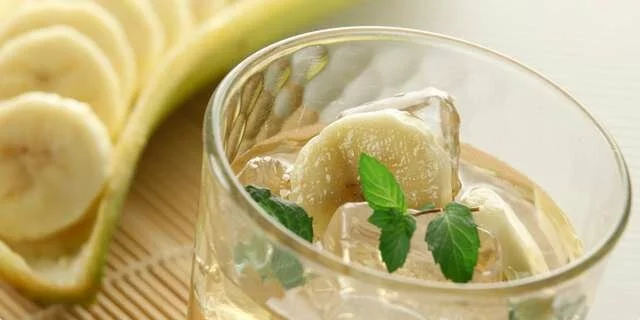 Preparation steps
Add the mint leaves that you cut into strips to the apple nectar.
Put the crushed ice cubes in a tall juice glass, add the juice with the mint leaves and mix everything well.
Serving
Garnish with banana slices and mint leaves and serve immediately.
Advice
This cold cocktail will refresh you in the summer days.